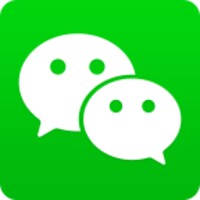 188
22.4 M
Another way to communicate with your friends and loved ones
Download
211.16 MB
free
WeChat lets you keep in touch with anyone who uses the same application, independent of the operating system that person uses, be it Android or iOS. You can send text messages to individuals and groups,...
More information
Package Name
com.tencent.mm
License
Free
Op. System
Android
Requirements
Requires Android 2.1 or higher
Category
Language
Author
Size
211.16 MB
Downloads
22,434,660
Date
Jan 15th, 2022
SHA256
31af9651a456403addd602c2e3ef8cc786a5120f29eb8ec573a6e793b632e05b
Content Rating
+3
Why is this app published on Uptodown?